Ultra High-Net-Worth Individuals and Families
Fiona McKay has extensive experience in working with preeminent business pioneers and high-net-worth individuals. She provides the guidance and counsel needed to deal at all levels of business as well as helping to build the leadership capabilities of next generation family members.
With clients' business and personal success trajectory at the forefront of her counsel, Fiona understands that the needs of true business philanthropists extend far beyond standard solutions, therefore always crafting her services to her clients' unique requirements.
Working as a key advisor and influencer who has helped to generate tangible results for her clients, Fiona is also an expert keynote and motivational speaker and is the founder of a globally renowned leadership consultancy that has bolstered the success of a number of blue-chip clients.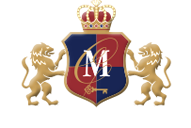 Fiona is partnered with exclusive luxury lifestyle business Millionaires Choice to provide its elite members with tailored guidance and counsel in all matters pertaining to business and leadership. For more information about Fiona's work with Millionaires Choice, get in touch today.
Sam Ashton
Group Business Leader, PSI International